Marriage proposal ideas suggested by visitors
Book a trip on the London Eye and propose when you get to the top

Make a 'home movie' all about her. Go round to relatives and friends and record a short clip from each of them with things they like about her, and then at the end say what you like about her and propose. Play her this video once complete!

Propose as you fall doing a bungee jump whilst she watches

Write 'Will you marry me' on the steam from the shower in the bathroom

If she horseback rides and has her own horse, use a stencil to paint the words onto her horse's side.
If you're quite a daring couple or like to spice things up from time to...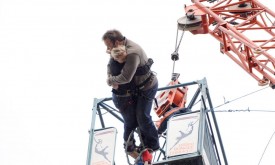 Read more
This popped up on our Facebook wall thanks to Pink Boutique. Check out...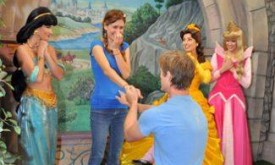 Read more
Proposal ideas & Ways to get engaged
Welcome to Your Proposal Ideas - a website dedicated to helping you think of the perfect way to propose to the special lady in your life.
We trawl through the web looking for the most romantic proposal ideas and searching for the most beautiful looking engagement rings and gifts we can. Our romantic proposal ideas are mostly user submitted thanks to our fantastic proposal idea hunting audience.
Of course, as well as having a fantastic way to propose you are also going to need an engagement ring. Luckily we can help you out in this department too. We have four sections containing the most popular engagement rings around today. From our experience the white gold or platinum diamond solitaire rings are the most popular.
OK, so you have your romantic proposal idea sorted, you have a stunning engagement ring picked and on the way, but you're looking to add a little touch of extra special to your proposal - we've covered it! We have picked out some of the most romantic engagement gifts and decorations that you can use to aid your proposal.
Once you have proposed to your loved you'll just need to start the wedding planning. Set a date and start the countdown to your wedding day.