Marriage proposal ideas suggested by visitors
If you both, or at least her are into horseback riding, plan a trail ride and have a picnic, and propose whilst enjoying your meal.

Go out for a meal and put the engagement ring in her wine glass when she's not looking

Ask her whilst your cuddled up in the cold next to a bonfire on Guy Fawkes Night

Propose as you fall doing a bungee jump whilst she watches

Have a romantic meal and place the engagement ring in her champagne flute while she's not looking.
You really only have three options when it comes to picking out a ring...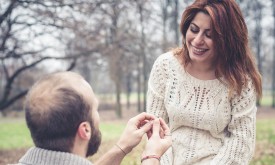 Read more
If there's one thing you should take away from any advice given to...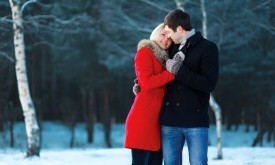 Read more
Proposal ideas & Ways to get engaged
Welcome to Your Proposal Ideas - a website dedicated to helping you think of the perfect way to propose to the special lady in your life.
We trawl through the web looking for the most romantic proposal ideas and searching for the most beautiful looking engagement rings and gifts we can. Our romantic proposal ideas are mostly user submitted thanks to our fantastic proposal idea hunting audience.
Of course, as well as having a fantastic way to propose you are also going to need an engagement ring. Luckily we can help you out in this department too. We have four sections containing the most popular engagement rings around today. From our experience the white gold or platinum diamond solitaire rings are the most popular.
OK, so you have your romantic proposal idea sorted, you have a stunning engagement ring picked and on the way, but you're looking to add a little touch of extra special to your proposal - we've covered it! We have picked out some of the most romantic engagement gifts and decorations that you can use to aid your proposal.
Once you have proposed to your loved you'll just need to start the wedding planning. Set a date and start the countdown to your wedding day.