Propose with a 'Lovers Leap' Bungee Jump!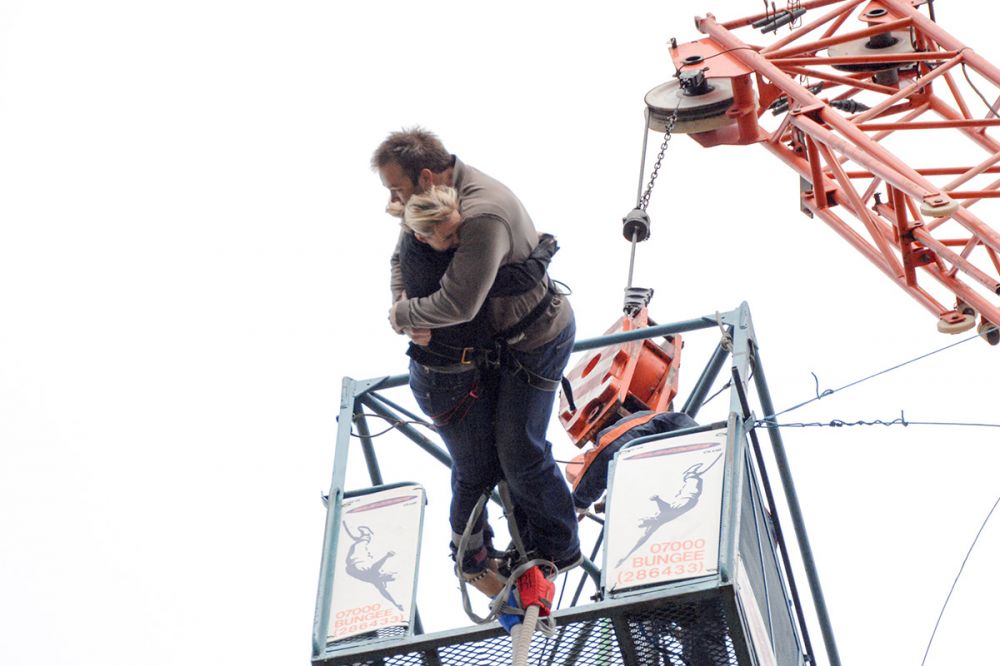 If you're quite a daring couple or like to spice things up from time to time then proposing whilst doing a bungee jump may be your perfect proposal.
In this unique bungee jump experience you give your partner a huge clenchy cuddle as you both jump from a crane together. The perfect opportunity to pop the question. Perhaps you should wait until you get back to the ground before offering the ring though!
Share this
Discuss on Facebook