Where to propose in London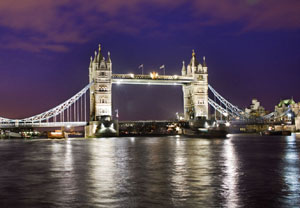 If you're looking for somewhere special to propose, London is a great place to choose and isn't just for those who are local. London is overflowing with places just waiting for couples to pop the question, and whatever the atmosphere you're after, there's a place that's suitable. We've picked our five favourites to help inspire you, covering every eventuality and taste, and offering you a great time out in our capital city.
Something Obvious
The statue known as Eros at Piccadilly Circus has become the epitome of love to Londoners, to the point where it's been rechristened Eros, the Greek god of love, despite actually being of his twin brother! Despite the outcry the nude statue created when it was unveiled, nowadays it's not uncommon to see marriage proposals taking place beneath the plumed butterfly wings, always assuming you can get past all the tourists!
Something Decadent
The Thames River has some beautiful stretches, and taking a river boat cruise that will let you take in the sights, offer you champagne and a scrumptious dinner, and provide candlelight for that romantic moment can help make your proposal the best moment of your partner's life.
Something Unusual
Don't underestimate the power of a fun proposal,particularly when pitched to the right kind of girl. Madame Tussauds is an entertaining day out, allowing you to rub waxy shoulders with A List celebrities, royalty and athletes from across the sporting world. Scare her with the Chamber of Horrors and then, while holding her close, pop the question as you protect her from unhinged inmates!
Something Outdoors
London is filled with parks, gardens and waterways. Pack yourselves a picnic and spend the day relaxing under a tree, with your toesdangling in fountains, or wandering hand in hand through flower gardens. From Hyde Park to Primrose Hill and everywhere in between, there's a piece of grass with your names on it, you just need to bring the picnic blanket.
Something Cold
If unique is something you're after, you can't get more unique than London's Icebar. Situated just off Regent Street, this bar is held at -5°C and is the UK's only permanent bar made of ice. Every year the bar is re-carved from new ice harvested in Northern Sweden, guaranteeing a new look and theme. With everything from the walls, bar, tables and glasses carved from ice, this is a brrrrrrilliant way to propose – just make sure you bring your winter coat!
Share this
Discuss on Facebook