Romantic Places To Propose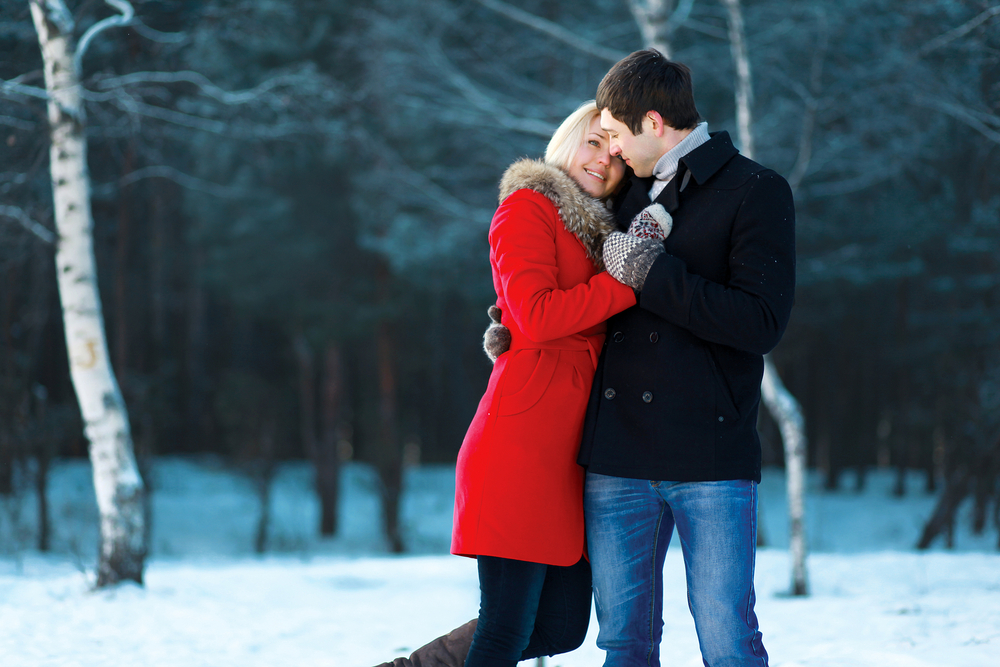 If there's one thing you should take away from any advice given to you about proposing, it's that location can be key. Actually, the most important would probably be know your spouse-to-be because that key piece of information will inform all other choices, location being high on that list.
Outdoor spaces are always popular, offering gorgeous surroundings and some relative privacy for the big question. Pick somewhere intimate, like a particularly pretty part of the park, or somewhere with gorgeous scenery, like a hilltop view on a favourite walk. Alternatively, if you're both city dwellers and/or lovers, choose a corner of your city you both love the most, be it a large park, a small fountain or something in between. Beware though; outdoor locations really only work if you can trust the local weather reports, or if neither of you mind being caught out in the rain.
If warm and cosy is more your style, choosing a location that has meaning, sentiment and will still allow your proposal to be heard needn't be as difficult as you may think. And some businesses are often willing to get in on popping the question and will help your proposal become something a little more special. Get down on one knee at your favourite pizza place (or even your own living room) with some artfully placed pepperoni spelling out your proposal, or with the help of the pastry chef, some chocolate sauce and beautiful calligraphy at your favourite up-market restaurant.
Want to splash out? Look for proposal packages from holiday destinations – Disneyland offers multiple opportunities for romantic walks, fireworks to propose under and restaurants to celebrate in. You get a beautiful vacation from your everyday life, and a stunning location to pop the question, perfect for those that believe in happy endings!
But, ultimately, one of the best places to get down on one knee would probably be the location where you first met … assuming it's somewhere that's easily accessible and, most importantly, is somewhere your partner won't be embarrassed to be proposed to. The last thing you want is a story you tell the grandkids involving the local drive through and ketchup on your shoes, unless of course that's the kind of thing your partner loves!
Share this
Discuss on Facebook