How to Have an Amazing Marriage Proposal in the USA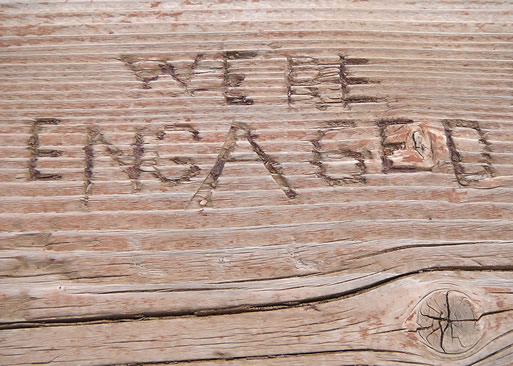 As a Proposal Planner in the U.S., I have gotten the chance to help tons of guys plan amazing marriage proposals at very diverse locations. One thing I always tell guys is that they should always choose to propose at a location that has meaning to their relationship.
Sometimes however that's not always possible if both of him and his partner are traveling somewhere new. If that's the case, then proposing in a sweet and romantic way will be the next best choice. If you are planning on traveling to the U.S. and proposing there, then here are some great places and useful tips to keep in mind. Once she has said yes and you have set a date for your wedding you can count down to your wedding.
New York
As the largest city in the U.S., there are more places that you can think of here to propose marriage. With Central Park as the heart of the city, an excellent way to propose would be taking a horse carriage ride around the park. Take your girlfriend on a romantic ride, stop at world famous Bethesda Fountain, and propose there. Afterwards, make sure you hand your new fiance a bouquet of flowers and open up a bottle of champagne to celebrate.
Los Angeles
It's safe to assume that you will have year-round good weather in this city. Because of that you can choose to have an outdoor proposal at a scenic or well-known location. One great place to propose in Los Angeles is Santa Monica 3rd Street Promenade. With tons of shops, restaurants, and street performers, you can have a great time together leading up to your moment. When you're ready to propose, enlist the help of a street performer to sing your girlfriend's favorite song or hand her a note that asks her to marry you.
Chicago
This city is very vibrant and gives you lots of choices to find your perfect marriage proposal location. I recently helped someone propose in Millennium Park by the world famous "Bean" sculpture. For those that don't know, this is a sculpture that looks like a bean but is made of polished steel that has a unique and amazing mirror finish. Take your partner here and as she's looking at your reflection in the mirror finish, you drop to one knee to propose.
Las Vegas
This city is not just for wild single people, it's great for couples and it's a perfect location to get engaged. The fountains at the Bellagio are the center of the city because of their grandeur and beauty. To propose at this location, get some helpers to take your picture as the fountains are having a show. As your picture is being taken, have a couple of other helpers unroll a sign that asks your girlfriend to marry you. When you look at the picture in the camera, she will really be surprised with your proposal.
National Parks
The U.S. has many national parks that are perfect for someone that loves nature. One of the most beautiful parks is Yosemite National Park in California. Take a hike to one of the gorgeous waterfalls they have (such as Vernal Falls) and keep your proposal simple. Propose with the waterfalls as your backdrop.
Proposal Planner Help
Even if you are proposing somewhere new, there are still ways that you can incorporate elements of your relationship into your proposal. A proposal planner can arrange things at a location that you are visiting for the first time to create an ultimate surprise proposal. You will also receive additional tips as to how to add sentimental touches to your proposal that will make your engagement story last forever.
Marvin Velazquez is cofounder of The Heart Bandits, which is a Marriage Proposal Planning Company that offers customized proposal ideas, complete proposal planning, and All-Inclusive Proposal Packages. For more information about The Heart Bandits visit http://www.theheartbandits.com.
Share this
Discuss on Facebook